House votes to establish commission to investigate Capitol attack – live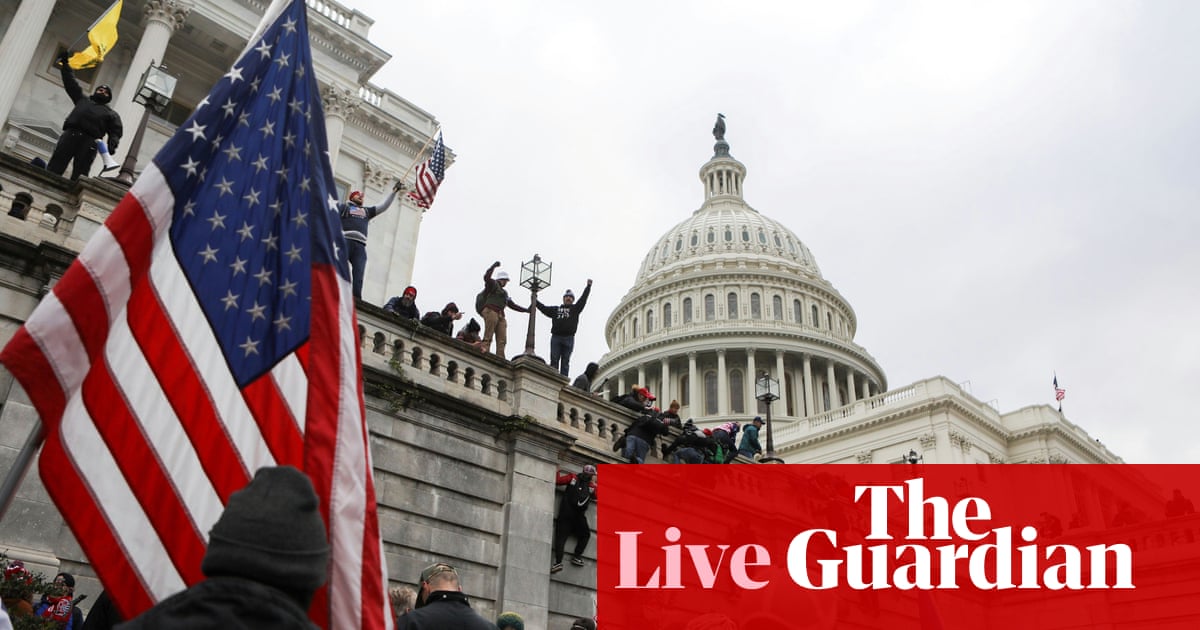 Republicans in Congress are rebelling against the mask requirement on the House chamber, which remains in place due to Covid-19 safety concerns from Democrats, who hold the majority.
During votes on Tuesday, several Republican lawmakers refused to wear masks as they stood in the chamber and encouraged other members to join them.
Lawmakers who refuse to wear a face covering are subject to a fine of $500 for the first offense and subsequent offenses can result in a $2,500 fine. In practice, however, the House sergeant-at-arms gives a warning for the first offense.
The seven lawmakers who received warnings include Representatives Lauren Boebert of Colorado, Thomas Massie of Kentucky, Marjorie Taylor Greene of Georgia, Chip Roy of Texas, Bob Good of Virginia, Louie Gohmert of Texas and Mary Miller of Illinois, according to the Associated Press.
Greene, a Republican extremist, posted a photo of herself with three other Republicans on the House floor without masks. The Georgia lawmaker tweeted: "End the oppression!" along with: "#FreeYourFace."
Massie also tweeted a card casting a "No" vote, along with a caption estimating that 10 Republicans were going maskless on the floor on Tuesday.
The Republican stunt comes after the House speaker, Nancy Pelosi, said on Thursday that she would continue requiring masks to be worn on the floor of the chamber. The Centers for Disease Control and Prevention (CDC) said earlier that day that fully vaccinated people can stop wearing masks in almost all settings, including indoors.
When asked why she kept the mask rule for the chamber, Pelosi told Bloomberg that it's not known how many lawmakers and their staff are vaccinated.
Democratic lawmakers in both chambers of Congress have a 100% vaccination rate against Covid-19, according to answers from a CNN survey of Capitol Hill published on Friday. However, for Republicans, the numbers are less clear.
In total, it is estimated that at least 44% of House members are vaccinated and at least 92% of senators are.
For nearly a century she was denied a voice by a culture of silence. Finally, at the age of 107, Viola Fletcher got a national stage on Wednesday to bear witness to America's deep history of racial violence.
Fletcher is the oldest living survivor of a massacre that took place in Tulsa, Oklahoma, on 31 May and 1 June 1921 when a white mob attacked the city's "Black Wall Street", killing an estimated 300 African Americans while robbing and burning more than 1,200 businesses, homes and churches.
She was just seven years old at the time.
For decades the atrocity was actively covered up and wished away. But Fletcher and her 100-year-old brother are seeking reparations and, ahead of the massacre's centenary, appeared before a House of Representatives judiciary subcommittee considering legal remedies.
Congressman Steve Cohen, chairman of the panel, acknowledged coronavirus restrictions and said: "Those in the room, I'd like to ask you to keep your face mask on at all times unless you're speaking – or unless you're over a hundred years old."
Fletcher, born before the first world war, said she was visiting Washington for the first time in her life. She had left home at 6am on Tuesday and got to her hotel after midnight. Wearing an aquamarine jacket, floral blouse, glasses and headphones, she read steadily from a prepared statement.
"I am here seeking justice," Fletcher said. "I am here asking my country to acknowledge what happened in Tulsa in 1921."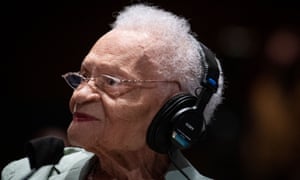 She recalled how the Greenwood neighborhood of Tulsa had once been a thriving and affluent African American community where she could have lived her own American dream. But this bright future was suddenly taken away. "The night of the massacre, I was awakened by my family. My parents and five siblings were there. I was told we had to leave and that was it.
"I will never forget the violence of the white mob when we left our home. I still see Black men being shot, Black bodies lying in the street. I still smell smoke and see fire. I still see Black businesses being burned. I still hear airplanes flying overhead. I hear the screams. I have lived through the massacre every day."
The hearing was told that there has never been any direct compensation from the city or state for massacre survivors or their descendants, and that racial disparities, compounded by gentrification and urban planning, persist in Tulsa today – a microcosm of America.
Fletcher continued: "Our country may forget this history but I cannot. I will not and other survivors do not and our descendants do not. When my family was forced to leave Tulsa, I lost my chance of an education. I never finished school past the fourth grade. I have never made much money.
"My country, state and city took a lot from me. Despite this, I spent time supporting the war effort in the shipyards of California. But most of my life, I was a domestic worker serving white families. I never made much money. To this day, I can barely afford my everyday needs."
Read more:
According to a new book, in conversations with advisers and donors during the Trump administration and the 2020 election, Barack Obama called Donald Trump a "madman", a "racist, sexist pig", "that fucking lunatic" and a "corrupt motherfucker".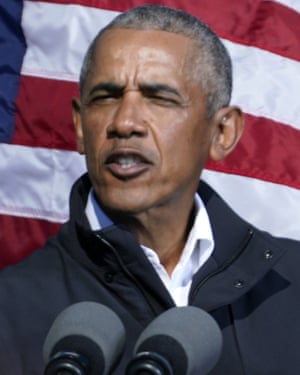 The remarks are reported in Battle for the Soul: Inside the Democrats' Campaigns to Defeat Donald Trump by Edward-Isaac Dovere, a staff writer at the Atlantic, which will be published next week. The Guardian obtained a copy.
Extracts of Dovere's candid reporting have been published elsewhere – including a passage in which the now first lady, Jill Biden, is quoted as saying now Vice-President Kamala Harris should "go fuck herself" after a memorable debate-stage attack.
The reported remarks by Obama about Trump seem likely to prompt an angry reaction from the 45th president. Trump's loathing for Obama is well-known and oft-expressed, beginning with his championing of the racist birther conspiracy which said Obama was not qualified to be president.
Obama's feelings are well-known, but have rarely been reported in such blunt detail.
"He's a madman," Dovere reports Obama telling "big donors looking to squeeze a reaction out of him in exchange for the big checks they were writing to his foundation".
More often: 'I didn't think it would be this bad.' Sometimes: 'I didn't think we'd have a racist, sexist pig.' Depending on the outrage of the day … a passing 'that fucking lunatic' with a shake of his head."
Obama's strongest remark, Dovere reports, was prompted by reports Trump was speaking to foreign leaders – including Vladimir Putin, amid the investigation of Russian election interference and links between Trump and Moscow – without aides on the call.
"'That corrupt motherfucker,' he remarked."
Donald Trump has responded to reports today that the attorney general's office in New York has opened a criminal investigation into his business activities and those of other Trump family members.
The attorney general, Letitia James, had been conducting a civil inquiry into the Trump Organization and, according to the Washington Post, in April informed the former president's lawyers that the investigation had expanded.
Her office confirmed last night that it was joining a sweeping criminal investigation being conducted in parallel by Manhattan's district attorney, Cyrus Vance.
Trump is accused of falsely manipulating the value of Trump Organization properties in order to secure bank loans and lucrative tax breaks.
Trump said in a statement on Wednesday: "There is nothing more corrupt than an investigation that is in desperate search of a crime."
Published at Wed, 19 May 2021 23:32:25 +0000
https://www.theguardian.com/us-news/live/2021/may/19/house-commission-capitol-insurrection-politics-covid-coronavirus-biden-live