Teacher on Leave After 'War Hooping, Tomahawk Chopping' Dance in Math Class Sparks Outrage
A California math teacher has been put on administrative leave after a video circulated showing her wearing a Native American headdress and pretending to mimic native culture.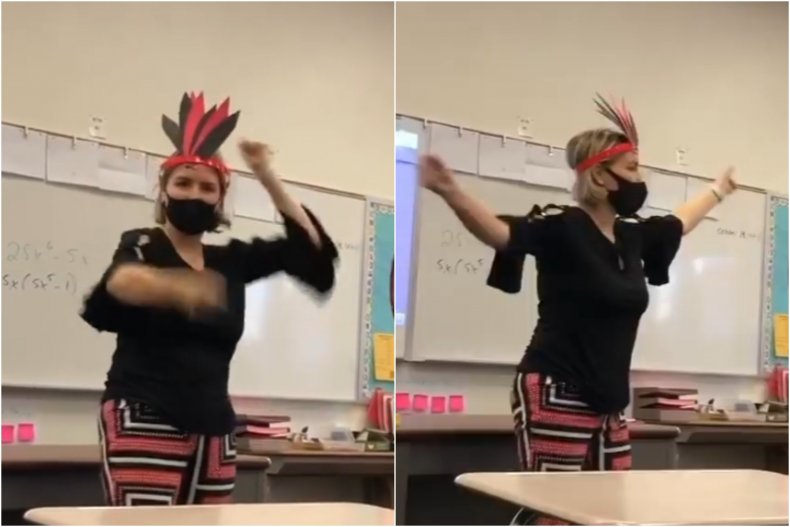 The teacher, a staff member at John W. North High School in Riverside, can be seen in the video attempting to explain a trigonometry concept to her students by chanting, and at one point is seen making a "tomahawk chop" motion with her hand.
Riverside Unified School District called the behaviors "completely unacceptable" in a statement.
"[This is] an offensive depiction of the vast and expansive Native American cultures and practices. Her actions do not represent the values of our district. The teacher has been placed on leave while the District conducts an investigation," the statement said.
This is a breaking story and will be updated with additional information.
Published at Fri, 22 Oct 2021 02:01:55 +0000
https://www.newsweek.com/teacher-leave-after-war-hooping-tomahawk-chopping-dance-math-class-sparks-outrage-1641487